What's New

What's Cool

Who Link to Us

Statistic/Analysis


Site Map
Please also see:
About China, you name it, we have it!
8,500+ links to China/Chinese related
Web sites, and update everyday.
Last updated:

If your site is listed by us, please put this logo in your page to remind your users an easy way to find your site.
If you want to link to our site, please put the logo on your homepage and make a link to http://ChinaSite.com/ .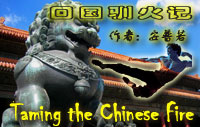 The most popular online Chinese novel